Be Maledetto Now!, I
Live-Media
produced by Xing/Netmage 10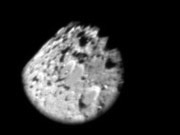 www.beinvisiblenow.net
www.nihilisme.org
Be Maledetto Now! is Andrea Giotto aka Nihil Is Me (or Maledetto), ex postpunk With Love guitarist, and Marco Giotto aka Be Invisible Now!, currently members of the improv collective Squadra Omega.


BMN! offers invasive, fluctuating music deeply influenced by co(s)mic-social suggestion, expressing themselves through the manipulation of synthesizers, guitars, objects, voice and silence in the creation of sounds that vary from extremely sparse to chaotically dense. They write: "Be Maledetto Now! sees Space and the dazzling obscurity of the cosmic void. The Moon as a customs gate for open space, the Moon landing as human hubris of being able to colonize the uncolonizable. What if the Moon colonized us? BMN! at Netmage proposes to overturn assumptions, reverse roles. The Moon over us, not the other way around".
Be Maledetto Now! è Andrea Giotto aka Nihil Is Me
(o Maledetto), ex chitarra dei postpunk With Love, e Marco Giotto aka Be Invisibile Now!, attualmente membri del collettivo d'improvvisazione Squadra Omega.

BMN! propone musica invasiva e fluttuante, profondamente influenzata da suggestioni co(s)mico-sociali. Il duo si esprime attraverso la manipolazione di sintetizzatori, chitarre, oggetti, voci e silenzi nella creazione di sonorità che variano dall'estrema rarefazione alla caotica molteplicità. Scrivono di sé:
"Be Maledetto Now! guarda allo spazio e all'abbagliante oscurità del nulla cosmico. La luna come dogana per lo spazio aperto, l'allunaggio come hibris umana di poter colonizzare l'incolonizzabile. E se fosse la luna a colonizzarci? BMN! a Netmage propone di rovesciare l'assunto, di girare le parti. La luna su di noi,
non il contrario".