Carlos Casas, E
Cemetery
produced by Xing/Netmage 10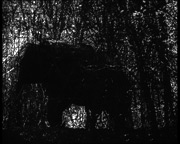 www.carloscasas.net

Carlos Casas is filmmaker and visual artist. His work is a cross between documentary film, cinema, and contemporary visual and sound arts. He studied Fine Arts, Cinema and Design. His last three films received awards from prestigious international festivals including Torino, Madrid, Buenos Aires and Mexico City; several of his videos have been shown in group exhibitions. After the experience at Fabrica in 2001, he began a trilogy dedicated to planetary environmental conditions, focused on Patagonia, The Sea of Aral and Siberia. Carlos Casas, who among other activities steers the Von Archives label together with artist Nico Vascellari, nurtures a special interest in sound and sonic landscapes, as demonstrated in 'Fieldworks' (monaural video, installations done while location-hunting or during pauses on film shoots) and in frequent presentations of his work in live-media.
He is currently working on a film about a cemetery of elephants on the borders between India and Nepal. At Netmage 10 he premieres his archive, his modus operandi, appunti, audiovisual experiments, and film previews. A first public presentation in different articulations that becomes the coordinated image of the festival and a series of visual and sound ambients, also between live sets.
Carlos Casas è filmmaker e artista visivo, il suo lavoro è un crossover tra film documentari, cinema e arti visive e sonore. I suoi ultimi tre film sono stati premiati da prestigiosi festival internazionali come Torino, Madrid, Buenos Aires e Città del Messico, mentre alcuni dei suoi video sono stati presentati in mostre collettive. Dopo l'esperienza a Fabrica, nel 2001 ha iniziato una trilogia di lavori dedicati alle condizioni piu streme del pianeta, concentrandosi su Patagonia, Mare di Aral e Siberia. Carlos Casas, che fra le altre cose guida la label Von Archives insieme all'artista Nico Vascellari, nutre uno speciale interesse per il suono e per i paesaggi sonori, come dimostrano i 'Fieldworks' (video monocanale o installazioni tratti durante sopralluoghi o pause di ripresa per i suoi film) presentando spesso il suo lavoro sotto forma di live-media.


Attualmente Casas lavora ad un film sul cimitero degli elefanti sul confine tra India e Nepal. A Netmage 10 presenta per la prima volta in publico i suoi archivi, il suo modus operandi, appunti, esperimenti audiovisivi, e ricerche previe per un film. Una prima tappa articolata che diventa l'immagine coordinata del festival e una serie di ambienti visivi e sonori fino alle intercapedini fra un live e l'altro.